Welcome to SSJPS College of Agriculture, Khandala
College of Agriculture, Khandala is one of the primer Educational institute in the jurisdiction of the Vasantrao Naik Marathwada Krushi Vidyapith, Parbhani. It is part of the Society that runs a network of Schools, Colleges (Senior Colleges, Engineering Colleges and Agricultural Colleges), Polytechnics, at a number of places, occupying a significant place on the educational map of the state. As on date it is fully developed and accredited for excellence in quality education by Vasantrao Naik Marathwada Krushi Vidyapith, Parbhani.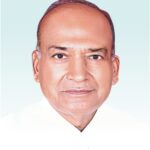 Agriculture being prime field, lot of opportunities are there in public and private sectors besides own farming and….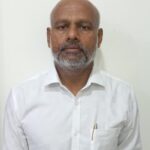 India is an Agricultural Country, about 70% of our population depends on agriculture. To increase  productivity..…

Agriculture Education has always been a corner stone of society , a pillar on which the bulk work of humans existence rests,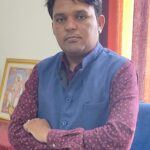 College of agriculture will achieve all success in its future  to improve the farming community across the country…..

I am really proud of being the chairperson of this institute for its unique exitance beneficial  rural youth…..
Student Welfare
Cultural Events
Sports
Library
Exam and Result
Students Academic
Student Welfare
  The Students Welfare Office is one of the constituent Office of  College Of Agriculture  Khandala with a prime object for over all development of College students.
Students Welfare Officer 
Mr. Nagre T.B

NSS  

Click here to visit
---
The following co-curricular activities are conducted for university students/Staff
Sports

Cultural events

National Service Scheme

Celebration of Chatrapati Shivaji Maharaj and Dr. Babasaheb Ambedkar Jayantis.

Arrangement of Flag-Hosting on 26th Janawary, 01st May, 17th September and 15th August on University ground
National Service Scheme
The National Service Scheme (NSS) has been stared from 1974 at Vasantrao Naik Marathwada Krishi Vidyapeeth, Parbhani. The main aim of NSS is to develop Social awareness, National Leadership and personality Development of University Students. A
Special Camp
Special camps are arranged every year.
National Integration camp was organized during 17-18
NSS Camp Activities
Cultural Events
Sports
Library
Exam and Result
Students Academic
To meet global, local needs and challenges in agriculture sector through innovation and knowledge transformation between India and other countries.

Development of farming community by adoption of advanced agricultural technologies with extension, demonstration, education and future researches.

Making students not only educationally sound but also efficient in making decisions at policy levels in all sectors
To seek and gain worldwide respect and recognition as India's leader in the field of agriculture education and to become best resource for academic studies and competencies.

Our intention to produce scientific leaders, work with world class institute and continue to grow and evolve in response to the changing the needs of society
Welcome to WordPress. This is your first post. Edit or delete it, then start writing!
Read More »
Savitrabai Phule Jayanti at College OF Agriculture Khanadla
Read More »
Education Tour By College Of Agriculture At Different Areas and Industries
Read More »
Available books regarding competative exam like banking upsc mpsc ssc etc
we have various and vast collection of books written by various authors and mpsc asparients 
we also have an contact with 3 competative carrier academy of Aurangabd
Having  fair environment is much more necessary which develope an extra in asparients 
Our techers provided a better forum with additional benefits which include books newspaper study notes etc
We have additional library and reading room for asparients and also a vast community group
Having a great teachers will help you to achieve your carrier as soon as possible .
Our staff provide lecture live   classesand other important things for students
Agricultural have additional benifits of their degree for agri banking , agri mpsc and other fied